Phone: (406) 272-6556
Email: elsupport@oratium.com
The way we sell has

pivoted to VIRTUAL

...

Can your sales message thrive in this new medium?
The Problem With the 'Pivot to Virtual'
Almost overnight, the world of sales was turned upside down as all live meetings pivoted to virtual. Suddenly, virtual selling, which most sales organizations were already struggling with, became the only option available to connect with customers. This rapidly began to expose those sellers who weren't able to adapt, and within a matter of weeks it became clear that those who master the new medium will outperform those that don't.

For most of us the big question is: Is it realistic to think that our sales messages can survive in this new world?
The good news is yes, the Oratium methodology will equip you to not only survive, but thrive in this virtual environment
It Just Isn't Enough

to Build Better Powerpoint Decks
Decks are

toxic

to any sales presentation, but

absolute poison

in a virtual environment. You've got to rethink your

messaging methodology.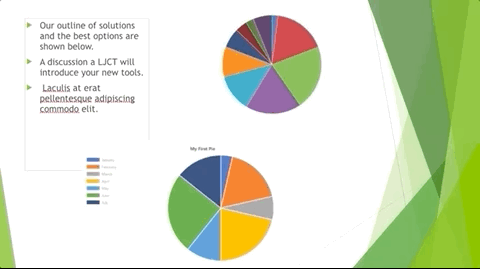 Selling in the virtual environment isn't about getting to decks with somewhat fewer, slightly better slides. That completely misses the real issue.
Virtual messaging requires completely rethinking how we articulate our value proposition and connect it to our customers' problems in a socially constrained environment. We need to build crisp, compelling messaging that is vibrant and compelling, even in the 'flat', socially disconnected world of video-call sales.
Complicated decks are the chloroform of the virtual meeting
With buyers already talking about a permanent move to largely virtual buying, virtual selling has become the most important new skill that salespeople have had to master in the last 30 years. That mastery has very little to do with learning (or taming) the 'Zoom' or 'Webex' technology platform, nor is it about getting to "better slide decks." True mastery will only come from solving a far deeper problem: "Selling is a social process; how do you make it work in an asocial environment?"
Perhaps most important, the skills needed to overperform in the virtual environment aren't needed only until we "get back to normal", because we aren't going back to that normal. The virus didn't create a new future for sales, it merely accelerated the future that was already coming. The virus will pass, but this change is here to stay.

To help salespersons understand exactly how to apply this content with their customers.

Short and practical video lessons designed to hold the attention of a busy salesperson. Animations, Interviews, Light-board Technology and software tutorials are all included.
You'll receive a printed reference guide, shipped to your front door. Over 50 pages of course material included, allowing learners to easily follow along and apply the content.
Module 1: The Problem In View

Selling Effectively in the Virtual Environment
Module 2: Winning in the Virtual Environment
A Messaging Model Built for Remote Selling
Module 3: Setting the Foundation
The Message Profile
Module 4: Anchoring in the Customer Problem
Setting the Foundation of the Customer Problem
Module 5: Developing Your Value Proposition
The Pyramid of Planned Outcome
Module 6: Building an Argument that Sticks
The Power of Visuals and the Leave-Behind
Module 7: Finishing the Message
The MAST Tool
Module 8: Engineering Interactivity
Getting Customers to Engage With Your Content
Module 9: Flawless Message Delivery
Mastering the Moment
Module 10: As Seen in the Wild
A Sample Sales Conversation

Copyright © 2020, Oratium, LLC. All rights reserved.